Agro Service Centres and Service Delivery
H/A: 2401-00-113-83 Rs. 412.00 lakh H/A: 4401-00-113-98 Rs.160.00 lakhs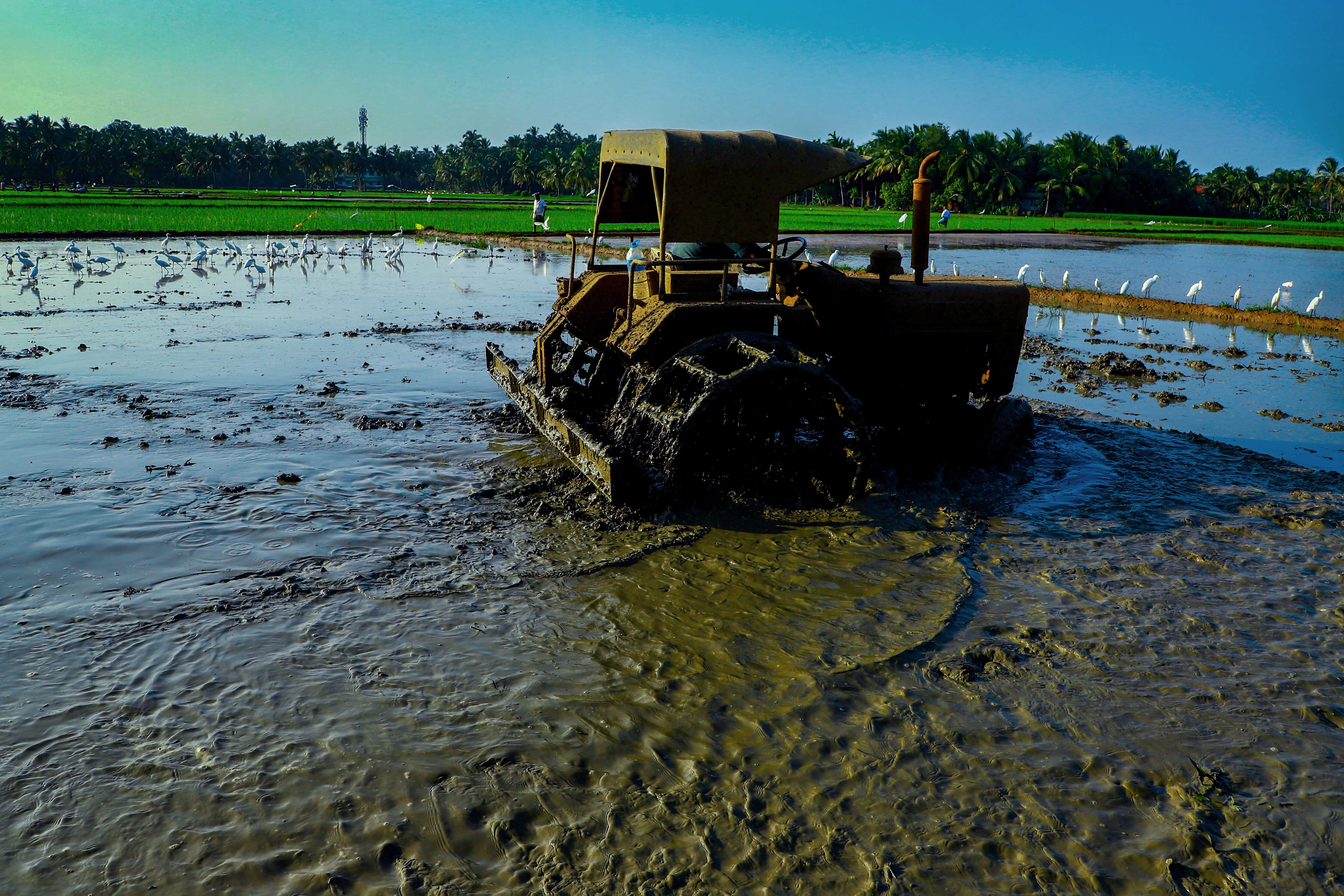 Agro Service Centres (ASC) are established at block level to facilitate integrationof services like mechanisation, ATMA based extension, credit support, weatheradvisory services, soil testing support and other technology based services.In orderto provide full-fledged service to the farmers at a single point, it is necessary that thevarious requirements of farmers such as agricultural inputs, farms related information like credit, marketing etc. are brought under a common service centre. With thisobjective, agro service centres are established. The Agro Service Centres established at the block level in the first phase is to support transfer of technology and servicedelivery. The Panchayat Raj institutions are expected to provide additionalinfrastructure support to the Agro Service Centres. These centres act as technology and information disseminating centres with facilitating role in field visits. A mobilefarm clinic is also established at the block level to provide solution to the field problems equipped with audiovisual and online support. The Agro Service Centreswork to support the ATMA activities as well as mechanization. The farmers service centers proposed at the block level under the Cooperation Department will be linked with the Agro Service Centres for input delivery.
Read more..
Agro Service Centres and karshika karma senas constitute skilled labour force atblock and panchayat level respectively providing required farm operations at thedoorstep of farmers at affordable rates. Custom Hiring Centres functioning under thedepartment also support these activities through repair and maintenance of equipments and machinery. In order to facilitate a single window service delivery to farmers,convergence of these three institutions as sustainable Self Help Groups in the farmsector viz. "Krishisree" will be worked out.
It is proposed to establish new Krishisree centres during 2020-21 includingCorporation and Muncipality areas for which an amount of Rs. 160.00 lakh is setapart.
A business plan will be developed for each Agro Service Centre, karshika karmasena, Custom Hiring Centre and Krishisree as the case may be for its efficient and profitable functioning and self-sustainability in the coming years. A single unit shallhave a business plan earning an income of Rs. 5.00 lakh/unit.
The Kerala State Agricultural Mechanisation Mission (KSAMM), the apex bodyfor the guidance of Agro Service Centres and karshika karma sena will develop anorganizational structure for linking karshika karma sena, Agro Service Centres andCustom Hiring Centres and coordinate the functioning of these three agencies as asingle unit based on the business plan. An amount of Rs. 225.00 lakh is set apart forfunctional expenses of KSAMM out which an amount of Rs. 50.00 lakh is for repairand maintenance of farm machinery. The activities include organizing panchayat leveland block level awareness programmes, repair and maintenance of farm machineryon campaign basis, data collection, consolidation and reporting and collection ofrequired spare parts.
In order to strengthen the activities of the existing Agro Service Centres, anamount of Rs. 1.00 lakh is set apart. The operational support will be for one more yearto make the centres self-sustainable. The centres will set up biopharmacy, nurseriesand other services in all the centres. The services will be linked to karshika karmasena wherever possible.
An amount of Rs. 1.00 lakh is set apart for the support of selected karshikakarma senas. Agro Service Centres and karshika karma senas will develop a businessplan and the amount earmarked will be utilized accordingly. A performance analysisof all Agro Service Centres and karshika karma sena will be undertaken beforeproviding assistance.
Agro machinery service Centres /Regional Farm Facilitation Centres establishedat Alappuzha,Thrissur and Kozhikode will be coordinated by the apex body with thesupport of engineering wing of the department. The ITI trained people engaged atAgro Service Centres if available will also be used for the repair services. It isenvisaged that 15 percent of beneficiaries of the project will be women.
The project Support to zone wise Service Delivery by strengthening Agro ServiceCentres and karshika karma sena Units has been sanctioned vide G.O(MS) No34/2019/ PLGEA dated 12.12.2019 under Rebuild Kerala Initiative. The componentsof Agro Service Centres and Karshika Karma Senas will be implemented using thefunds under RKI .
In order to provide accident insurance to members of karshikakarma sena andAgro Service Centres and the newly proposed Krishisree units, it is proposed toinstitute a group insurance programme in association with insurance companies withbeneficiary contribution. An amount of Rs. 20.00 lakh is earmarked for remittinginsurance premium.
For meeting the operational expenses including wages of mobile clinics and repair of vehicles in Krishibhavans damaged by floods, an amount of Rs. 165.00 lakhis set apart. The component wise breakup of the outlay is shown above.